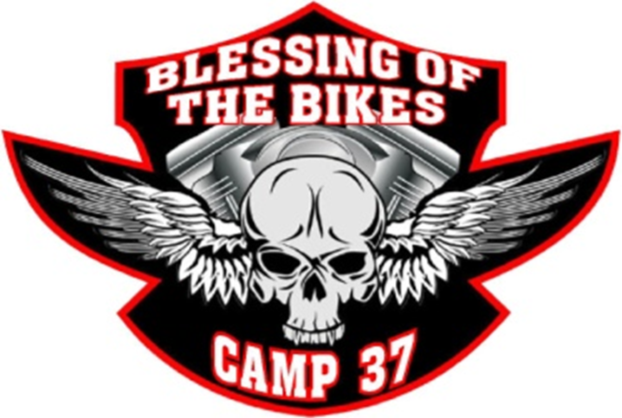 Camper Registration - PAYMENT FOR PREVIOUSLY REGISTERED PEOPLE ONLY
SKU 00000
Product Details
AT THIS TIME WE ARE CURRENTLY NOT TAKING NEW REGISTRATIONS.
This is for payment only if you have previously registered and not submitted a payment or you are camping with someone else and need to pay for yourself.
At this time, we will not be offering day passes this year. We apologize for any inconvenience, however we have been restricted on the number of people that we will be allowed to have on site. (Please note that prices will raise to $75 per person after May 1.)
To make payment for you and your people, please select PayPal at check out. All in-person payments must be made within 30 days of registration or you will lose your spot in line for placement.
CAMPING RULES:
1. For the 2021 event: Due to the regulations of the State of Michigan Health Department and only being able to have a certain amount of people in the venue, we must regrettably limit the number of sites that you can reserve to 2 and number of people that you are allowed per site to 4.
2. You will only be allowed three tents or one camper and two tents max per 40' x 40' site or two tents per tent only site in order to ensure your safety in the event of an emergency evacuation by request of the Fire Marshall.
3. Campsites must be reserved with payment in advance and you will not be contacted for site placement until you have submitted a payment. All the people in your site must be paid for before May 8, 2021 via check or credit card (online).4. NEW THIS YEAR: every person camping during the weekend must be put on a list prior to the event. If a substitution is to be made, you must notify Sabryna before May 8 (please and thank you). No substitutions or add-ons will made after that date or once capacity is full.
5. NEW THIS YEAR: No Show Policy: You are required to choose a reservation arrival day. If you do not arrive by 12pm (noon) the following day and fail to communicate your delay, your site will be considered forfeit and will no longer be available to you. No refunds will be issued. To communicate any delays, please call or text Sabryna at 231-736-6642 before 12pm of the day following your chosen arrival day.
6. Camping fee is non-refundable. In the event of uncontrollable circumstances, absolutely no refunds can be given after 60 days of purchase or after May 1, 2021.
7. You may only have 1 four-wheeled vehicle and up to 4 motorcycles per campsite. Additional vehicles must be stored in designated parking areas with a parking sticker (free for 1 vehicle, $5 each additional). All vehicles must fit inside your site and not be blocking the roadway (if you are unable to fit your vehicles in your site, you may be asked to store extras the designated parking area).
8. Check-In starts on Thursday, May 13, 2021 at 12:00pm. Check in hours will be: Thursday - 12:00 pm to 9:00pm, Friday - 10am to 9:00pm, and Saturday from 9:00am to 5:00pm. If you are expected to arrive outside of those times, please indicate so in the options. Campers must clean and vacate their site by 6:00pm on Sunday, May 17, 2021. If you plan on checking out before Sunday, please stop by the registration tent before your departure.
9. Absolutely NO campfires. Fires are only permitted at campsites for cooking purposes in manufactured grills or stoves powered by gas or charcoal.
10. No disposing of waste or wastewater from RVs. Port-a-Jons and hand washing stations will be available in the camping area (Not for dumping waste in!). Trash and recyclables must be placed in the appropriate provided receptacles within the venue.
11. Use of golf carts will only be permitted with the use of your own handicap placard.
12. The speed limit within the venue is limited to 10 mph.
13. All persons must sign a release before entering the event and any persons that have not signed a release may NOT enter the venue or participate in activities.
14. You must wear a wrist band to identify that you have paid for admittance and signed a release. It also acts as your readmittance pass. Any persons who do not have a wristband on their wrist will not be allowed back into the venue and you may be asked to leave if you do not have it on while inside the venue.
15. Campers and guests must comply with the directions of the Security personnel and Staff who will be on-site 24 hours a day. Security personnel and event Staff retain the right to eject any camper who does not comply with the above rules, or who is determined to be a nuisance or threat to other campers.
BY PAYING FOR YOUR TICKETS, YOU AGREE TO THE ABOVE CAMPING RULES.
All campers must sign a waiver before they will be allowed to set up on premises. Waivers will be sent to the provided email addresses to streamline this process, however we will also have them on site. The person responsible for the campsite must also fill out the Camper Registration Form. All campers must also abide by all of the rules of this camp and also the guidance of security personnel. We retain the right to reject or expel any camper from the grounds for any reason.
Registrations paid are NON-REFUNDABLE after 60 days of payment received or after April 1, 2021.
NOTE: This registration does NOT guarantee you a spot. Sabryna will put you on the placement list and you will be contacted with availability shortly after registration. In the event that you are not able to be placed, you will be fully refunded. In the event of financial changes or changes in State regulations, changes or cancellation may be made to plans and services offered.

Save this product for later
Registration & Store
​
Register your people for camping and sign up for activities for the weekend on this page. MORE CONTENT TO COME! This year's chosen charity is the Ruby Creek Veteran's Hunt Club and other organizations as well. A portion of the proceeds will go to the chosen charitable causes.